After location and theme are selected, the planning process moves to menu selection. The first (and hardest) step is choosing protein. Tequila Sheila features classic slow smoked BBQ items such as Pork Shoulder, Beef Brisket, Pork Ribs, Chicken, and Sausage. Our award winning ribs and sausage are definite favorites designed to warm the soul. We recommend a combination of three meats. Ribs, Sausage, and Chicken or Brisket, Ribs, and Sausage are favored combinations.
Sample Menus
Tequila Sheila can also turn up the heat and smoke roast crowd favorites: Prime Rib of Beef, Rack of Pork, Leg of Lamb, Strip Loin of Beef, or Rack of Lamb. These "big meat" selections are trimmed and prepared with unique rubs to enhance their great flavor.
Beef
For our beef classics – Prime Rib and Strip Loin – you can select our salt / pepper / garlic / oregano rub or our South American Chimichurri rub.
Lamb
Our lamb entrees are enhanced by a lemon, garlic, rosemary rub that is complemented during service with a mint chimichurri sauce.
Pork
For our pork entrées, we utilize a salt / pepper / sugar / chili / onion / garlic rub that combines well with the marbling of the pork.
Chicken
Our smoked chicken is rubbed with a salt / sugar / cayenne rub to provide a little heat with the smoke. Our Alabama Thunder white sauce provides the finishing touch on our "soon to be famous" smoked bird!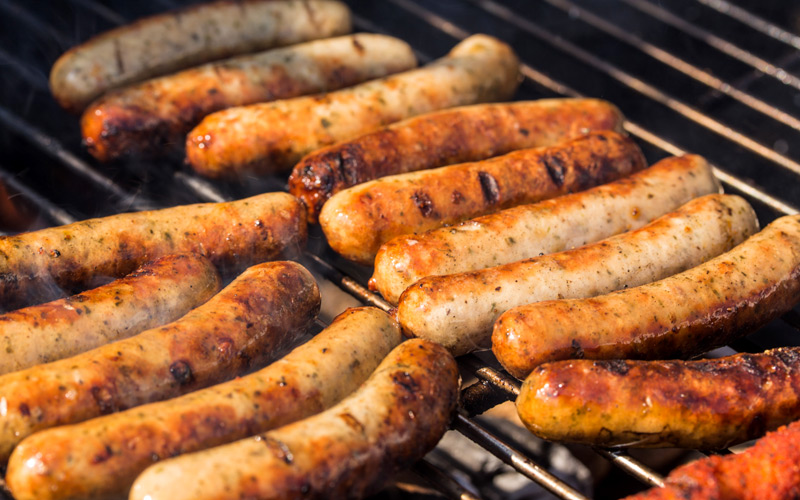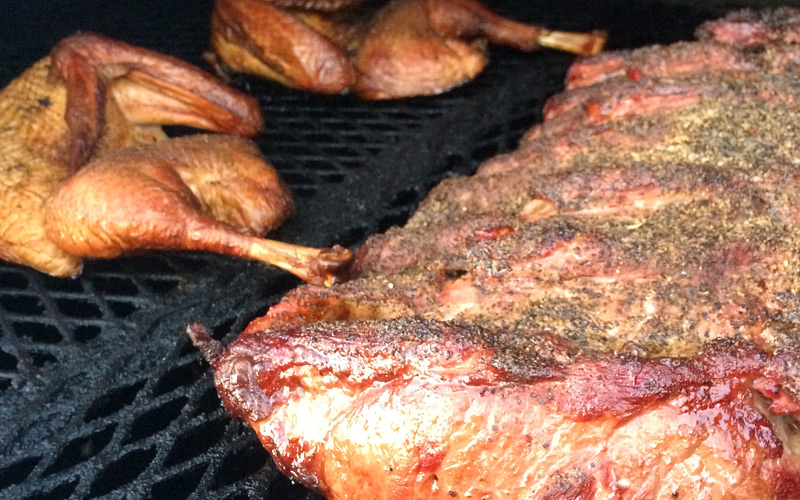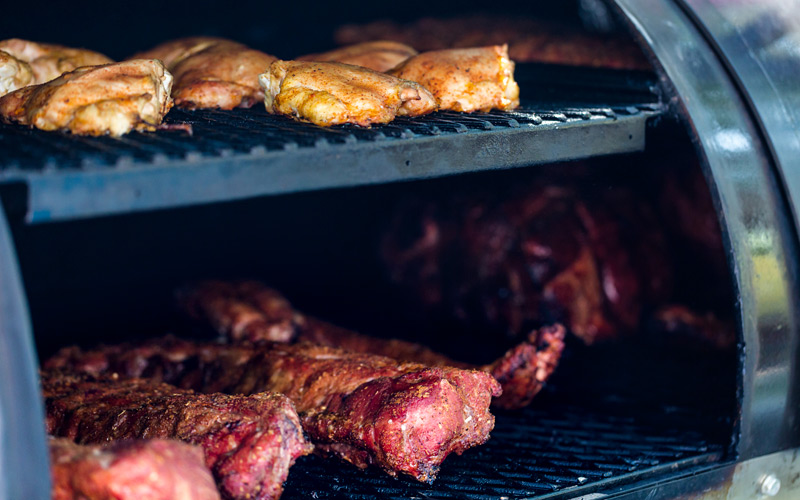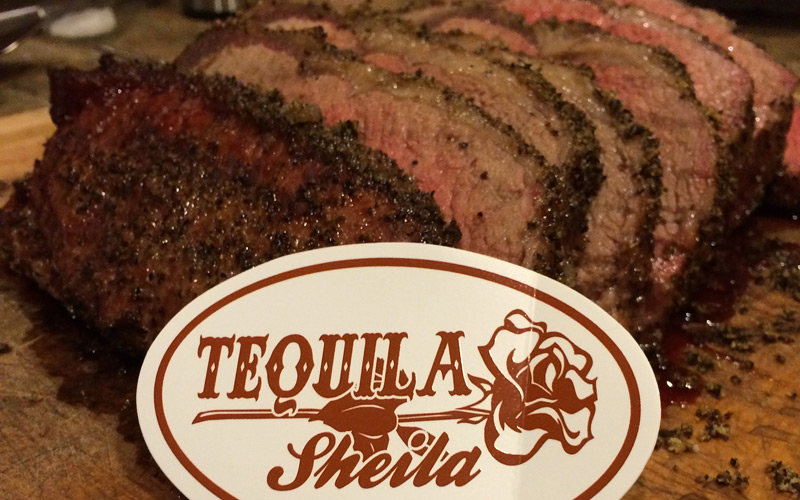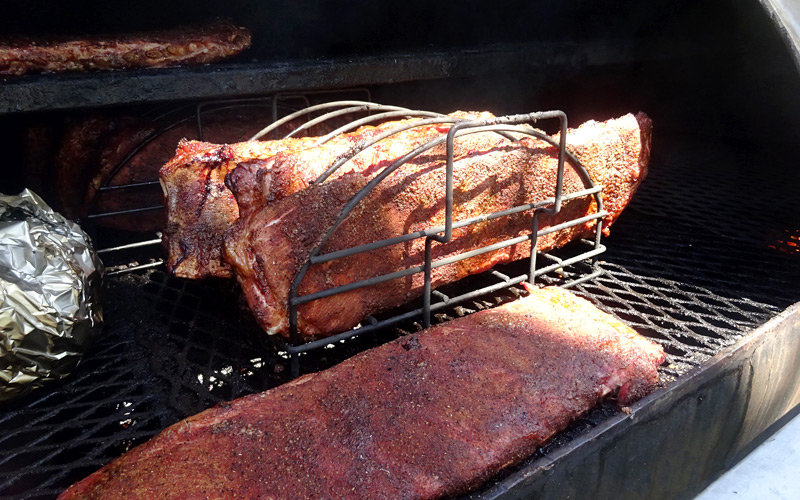 Tequila Sheila's side items are designed to match your protein selection. Our potato salad features thin sliced al dente red potatoes mixed with our lemon – caper – parsley dressing. Our Texican baked beans offer a new spin on an old favorite with an alternate bean type as well as semi-secret additive! For a colder evening, we offer a hot potato mash featuring a warm cheesy "twice-baked potato" feel. Tequila Sheila's slaw is designed to provide a textural contrast to the tender meat being served, and we use a little vinegar to counter the smoky flavors of the BBQ.
To complement our "big meat" classics, Tequila Sheila recommends our truffled garlic mash potatoes and our de-constructed wedge salad and homemade blue cheese dressing, cherry heirloom tomatoes, and bacon crumbles.
Tequila Sheila loves to work with any type of protein from land or sea as well as any vegetable. If you have a specific menu in mind, we would love to prepare it for you. Our catering menus are built to match your event type … from wedding catering to tailgate parties.
---
Events That Sizzle
Read our customers' comments about their our on-site BBQ catering.
We shifted the backyard BBQ to a business dinner party. Complete with Prime Rib, mashed potatoes, and wedge salad…it was amazing. Thanks Sheila! – Franklin, TN
The tailgate party would have been nothing without Tequila Sheila! We definitely won the party…not sure about the game! – Sewanee, TN
We love Sheila! The ribs are "off the chain!" – Detroit, MI
One of the best parties we've ever had. The food was great! Can't wait to taste more of Tequila Sheila! – Lewisburg, TN